(vervuld) Product Manager / Thai Union Trading
Nieuw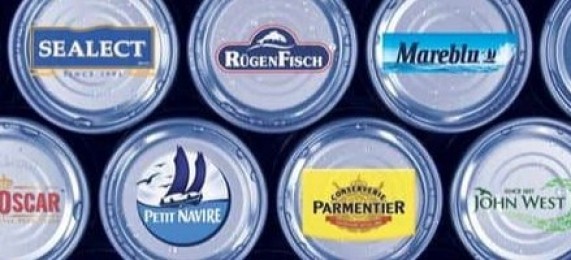 Job description
Flexible working hours and the possibility to work part-time from home. 24-32 hours per week
Do you like variety and do you fit in with a dynamic international working environment?
Then you are at the right place as Product Manager at Thai Union Trading. No two days at Thai Union Trading are ever the same. You will be responsible for a wide variety of different projects and you will be able to monitor progress and deadlines.

A selection of your responsibilities/activities:
Coordinating product introductions and modifications. You guarantee the implementation of new products and modifications to existing products.
You make the planning, communicate at an early stage and with your personality and expertise create support among a variety of stakeholders, internal, suppliers and customers.
Being the first point of contact for all European customers (communication, coordination, implementation of systems, such as Wave, PIM, Oracle..)
Coordinating packaging and artwork development, together with internal teams and the customer.
Ensuring thorough digital and physical quality control on new packaging.
Requesting samples from the factories, checking them and forwarding them to all new and existing customers
Analysing and optimising recipes in collaboration with the R&D team and central quality department to meet customer requirements.
For this position, there are flexible working hours and the possibility to work part-time from home. 24-32 hours per week based on your preference Do you like a very varied job in an international, dynamic work environment? Then get in touch and we would like to get to know you. You will be based in Utrecht.
Company profile
Thai Union Trading is a global leader and producer of canned fish and seafood. They are successful with a wide range of brands, including John West. Thai Union attaches great importance to sustainability and innovation and knows how to combine this with its ambitious growth targets. Thai Union Trading Europe in Utrecht is responsible for the European private label activities of Lidl, Aldi & Tesco.
Job requirements
You have a bachelor's degree and experience in (product) marketing. If you have a background in advertising (traffic management), that is a good fit as well.
You are results-oriented, a strong analyst and a good project manager with knowledge of planning and budgeting.
You are an energetic, optimistic person and a driven team player who can communicate well, get people behind your ideas and take ownership.
You have an entrepreneurial mentality; you not only get energy from analysing and planning, but also from being very involved in the execution of your plans.
You have an excellent knowledge of the English language. Speaking French is a distinct advantage.
Living in or near Utrecht.
Demonstrable experience in an environment with different cultures and nationalities. '
Thai Union Trading offers an informal, international working environment and a competitive salary and pension based on experience. A personal training budget, telephone and laptop are also included.
How to apply
Thai Union Trading has outsourced the recruitment and selection for this position exclusively to BEACH Recruitment B.V., specialist in the food sector. For more information you can contact Beach 023-2050288 or directly with the responsible consultant Hans Otten, telephone 06-12766261. You can apply via www.beachrecruitment.com.

Locatie
Utrecht
Publicatiedatum
09.09.2022
Contactpersoon
Job Search Agent
Maak een Job Search Agent en ontvang nieuwe vacatures per e-mail.