(vervuld) Brand Manager / De Kuyper Royal Distillers
Nieuw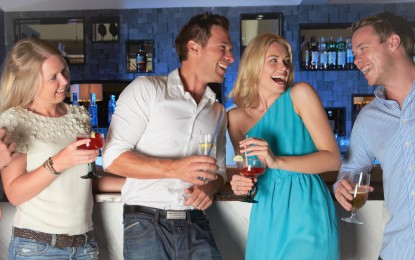 Job description
If you say cocktails, premium liqueurs and spirits, you say De Kuyper. In the Netherlands De Kuyper is one of the leading and most successful distributors with a large portfolio of national and international premium spirits and liqueur brands.
As part of our marketing team in the Netherlands you will be focused on the Scotch Malt portfolio with focus on Bowmore,Laphroaig and Courvoisier.
This is an extremely exciting role for the marketer who is ready for the next step in his / her career and who gets energy from analyzing and planning. In addition, you also get a lot of energy and you are especially involved in the implementation of the plans. As a Brand Manager you work with the brand team of the brand owner to translate the brand vision into specific customer/market brand plans and ensure an optimal implementation.
A selection of your responsibilities/activities;
Work closely with Beam Suntory to localize the yearly market plans & activity calendar for the Dutch market & Amsterdam in close collaboration with the key city development manager.
Localize activations from global toolkits to the Dutch market developing and executing for example: PR events, customer activations, digital campaigns and other activities.
Manage the roster of agencies that help you to implement the market plans including the A&P budget and meetings. Analyzing and linking customer and consumer insights to (Global) Marketing and Sales. Translating market data and insights into sales incentives (IRI, ex-factory data, market research).
Work closely with the Dutch commercial team of De Kuyper and support customer development NL, including development of needs for sales (brochures/trade ads, etc.).
Your location is Schiedam and you report directly to the Head of Customer Marketing NL.
Company Profile
Koninklijke de Kuyper is the world's largest supplier of renowned cocktail liqueurs and is a well-known producer of Liqueurs, Gin, genevers and Advocaat. The vision of De Kuyper is to Own The Cocktail. De Kuyper is since 4 years in a row awarded global Liqueur producer of the year. A strong brand policy, a high-quality range and a professional international distribution network form the base for an innovative and successful market approach. The products are produced in the Netherlands and exported to more than 100 countries. The company culture is entrepreneurial, informal and internationally oriented.
As part of our business in the Netherlands we are the distributor of the Premium Spirits portfolio of Beam Suntory. As a world leader in premium spirits, Beam Suntory is inspiring human connections. With a performance objective of being the world's most admired and fastest growing premium spirits company, and a vision of Growing for Good, they're driving growth through quality craftsmanship, consumer connections and entrepreneurial spirits. For more information about the organizations see www.dekuyper.com www.beamsuntory.com


Requirements
You have a bachelor's/master's degree and are ready for your second or third step in your career. You have growth potential.
You have relevant experience in a marketing position within the FMCG market preferably with experience in premium brands (Branded).
Experience working in a distributor / brand owner relationship would be a plus.
Experience in on trade would be a plus
Working and managing with creative and activation agencies
You are result-oriented, a strong analyst and a good project manager with knowledge of planning and budgeting.
You are an energetic, optimistic person and a driven team player who can communicate well, get people behind your ideas and take "ownership".
You have an entrepreneurial mentality; you not only get energy from analyzing and planning, but also from being very hands on in the execution of your plans.
You have an excellent knowledge in speaking, reading and writing of the English and Dutch language.
Application
De Kuyper has exclusively outsourced the recruitment and selection for this vacancy to BEACH Recruitment. For more information you can contact BEACH Recruitment (023-2050288) or directly the responsible consultant Hans Otten (06-12766261) You can apply via www.beachrecruitment.com
Locatie
Schiedam
Publicatiedatum
17.07.2022
Contactpersoon
Job Search Agent
Maak een Job Search Agent en ontvang nieuwe vacatures per e-mail.