Customer Marketing Manager / De Kuyper Royal Distillers (vervuld)
Vervuld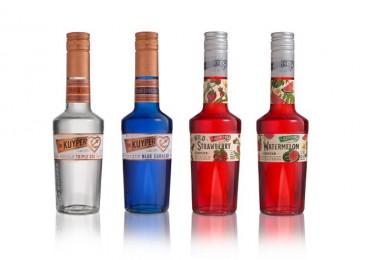 Functie omschrijving Customer Marketing Manager / De Kuyper Royal Distillers (vervuld)
This is an extremely exciting role for a marketer who gets energy not just from analyzing and planning, but especially from being highly involved with the execution of plans.
If you see your experience falling in line with the role, let us know!
Your key responsibility is to translate and implement long term (global) brand plans and brand vision into customer/market brand plans for the Dutch market.
• Local adaptation of brand strategy to trade advertising and other communication where applicable.
• Creation of the commercial activity plan and development of promotions (in collaboration with global consumer marketing, agency partners and global customer marketing).
• Organizing, planning and execution of trade shows, seminars, workshops and events.
• Brand management of agency brands in all aspect including leading QBR meetings, market plans, activity calendar and manage A&P spending.
• Support to customer development NL, including development of needs for sales (brochures/trade ads, etc.).
• Determination of local market opportunities and advising about optimizing brand-market combinations.
• Supporting the Marketing & Customer Marketing Director NL regarding team management and support, contract negotiations, Brand Ambassador functional guidance, performing trade and consumer research and translating these into (long term) strategy.
Bedrijfsprofiel
De Kuyper Royal Distillers is a well-known, global premium liqueurs and spirits company , exporting to over 100 countries and aiming for ambitious growth plans. They create succesfull brands that are based on a deep understanding of consumer motivations and insight. The culture is entrepreneurial,competitive and hands on. De Kuyper Royal Distillers, with her headquarters in Schiedam, is a 100% family owned company.
Functie eisen Customer Marketing Manager / De Kuyper Royal Distillers (vervuld)
• You have a marketing education on BSC/MSC level.
• A minimum of 4-6 years' marketing experience within the FMCG market, preferably within the wine and/or spirits industry or luxury goods.
• Experience and proven successful in consumer & customer marketing, category & channel strategy, customer & consumer understanding, brand management.
• You have experience managing budgets.
• You are a driven team player, convincing and a good communicator.
• You are results-oriented, a strong analyst and a good project manager with knowledge of planning and budgeting.
• You have excellent knowledge of the Dutch language and a good knowledge of the English language.
Application
De Kuyper Royal Distillers has outsourced the recruitment and selection for the Customer Marketing Manager on an exclusive basis to BEACH Recruitment B.V. Our consultant Hans Otten will gladly answer any questions at 023-2050288 or 06-12766261.
BEACH Recruitment vouch for objective information and will only pass on your data after explicit approval. We are looking forward to receiving your application in English or Dutch. A personality questionnaire will form part of the recruitment process.
Locatie
Schiedam
Publicatiedatum
01.02.2019
Contactpersoon
Job Search Agent
Maak een Job Search Agent en ontvang nieuwe vacatures per e-mail.